Welcome to New Adventure Tours, a small, personal, tour company in southwest Wisconsin specializing in helping people have a great time on trips, by getting to know each passenger, paying attention to details and having fun along the way. We work hard to make each traveler feel important and make sure they are well informed throughout the entire trip. We would love to have you join us on one of these exciting and fun tours.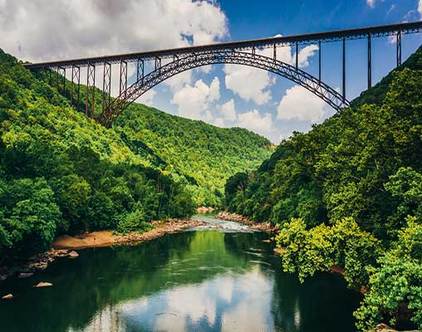 Call for your copy of the New Adventure Tours newsletter or to receive a detailed flyer on any of the extended trips.
(608) 293-4080

Daniel O'Donnell will be here in October!

| | |
| --- | --- |
| | DANIEL O'DONNELL is coming to Wisconsin Dells and Moline, IL, in October! I have secured tickets to both concerts. Daniel will be performing at the Crystal Grand Theatre in Wisconsin Dells on Saturday, October 22 at 8 p.m. This concert will be a one-day trip and is sold out to the general public. The price is $140 per person. The following day, Sunday, October 23, Daniel will be performing at the iWireless Center in Moline, Illinois at 5 p.m. I will be making this concert a two-day trip and we will stay at the Isle Casino Hotel in Bettendorf, IA after the show. The price for this overnight trip is $268 per person/double occupancy. You can see more details on the Current Trips page of this website. Please call immediately if you are interested in either of these trips. |
Maggie Mae Barn Dance
& Dinner Show
Oxford, Wisconsin
Niagara Falls & Toronto, Canada
"The Lion King", Orpheum Theatre
July 9th, August 4 (Sold Out) or August 7th
See Current Trips page for pricing and seat location.
West Virginia
Mountains, Music, Rails and Tales
"Menopause the Musical"
Circa '21 Dinner Theatre
Door County & Washington Island, WI
"Singin' in the Rain"
Fireside Dinner Theatre, Ft Atkinson, WI
Washington, DC,
Mount Vernon & Gettysburg, PA
Celebration Belle
Mississippi River Cruise
Cruising on the river from Prairie du Chien to Dubuque
"Million Dollar Quartet"
Fireside Dinner Theatre, Ft Atkinson, WI
Branson Christmas Shows
A Fireside Christmas
Fireside Dinner Theatre, Ft Atkinson, WI
Mall of America Shopping
Pigeon Forge Christmas Show Trip, TN
Palmer House Christmas Overnight, Chicago

* * * * * ** * * * * * * * * * * * * * * * * * * * * * *

Our Christmas weekend at the Palmer House Hotel in Chicago December 12-13, 2015!

Christmas at the Palmer House was such a beautiful weekend trip. We stayed right downtown in the Loop, walkable to the German Christmas Market, theaters, Millennium Park and shopping. Dinner was included at the famous Walnut Room in Macy's (the original Marshall Fields). The weather was unseasonably warm which meant more time to walk around downtown. On the way home, we had a fun game of a Christmas Gift Exchange that added to the festive spirit of the trip.
Join us next year to be a part of this annual holiday tradition.

Mr & Mrs Santa
aka Roger and Carolyn


---

The lobby of the Palmer House


---

At the Lincoln Park Conservatory with Linda, Kassi,
Linus and Colleen


---

Randy making a birthday wish


---

The Walnut Room Winter Fairy giving out fairy wishes to Sue


---

Millennium Park skating rink


---

Christmas fun on the bus!


---

Hazel and Kendall celebrating their anniversary


---